You sigh out of loneliness. You feel empty, giving no attention about your favorite novel. You rather sleep all day than moving an inch from the mattress.
"What should I do? I wanna get out from this agony!" You screamed that out loud.
You finally reach the point where you need to do something. But you don't know how to escape this invisible burden.
Here are the things I suggest you try.
49 things to do when you're lonely
1. Buy an adult coloring book and coloring pens.
Why not? It doesn't cost that much, right? But when you start stroking colors in each page, you wouldn't notice the time running fast. Especially if you're listening to your favorite Spotify playlist. Oh, that'd be a great past time.
2. Try yoga.
This has been existing for 5,000 years as an Indian body of knowledge. Many people attest yoga helps alleviate the effects of stress and even depression.
If you're living in the Philippines, you can check out Yoga Plus classes in Makati City, Global City, and Pasig City. Through visiting their official website, you can immediately book a class. Try it!
3. Sketch.
If you can draw, you can start illustrating crazy stuff stuck in your head. I've done this a few times before. I usually draw sea not because it was easy to sketch. But I've always been fascinated with the wide seas since I was young.
4. Gear yourself and visit new places.
When I was in Manila in 2014, the fact I wasn't in my hometown (as I'm from Cagayan de Oro City) was nerve-racking. It was my first time to be far away from my family and to step in the lands of the unknown. 
I wasn't familiar with the place. However, the feeling of roaming around new places was great. It was worth an experience. While being there, I was able to go to neighboring places like Quezon City and Taguig City.
5. Meet friends.
Recently, I met my only close friend for 12 years and counting last Sunday. We don't meet most of the time because we're busy doing our own stuff. She's a medical intern and I'm building my own company (heck, yeah!).
Though we don't talk for a day or so as it was only around for three hours, it was an experience worth remembering. You know like recalling the moments we had before and exchanging new information on each other after a year! Oh, my freaking gulay! (Oh, my freaking veggie!)
6. Take photos.
Grab your camera and roam around your barangay, county, village, or subdivision and start taking photos of objects, scenes, or memorable events.
You will feel accomplished whenever you do this. I usually do with my journals before and share online. Whenever people praise my work, it feels good.
Next time, I'll try doing this. Yeah, you heard it right. You won't be the only one to try these 51 suggestions in this post. Because I'm doing it, too. So, we're one in this journey!
7. Adopt a cute pet.
Now, this is really irresistible. Who wouldn't want to own a cute, adorable, and lovely little pet to cuddle every single day? I don't own dogs but we feed the neighbors' abandoned dogs every day.
Though at times, you feel a hassle but seeing them greeting you whenever you arrive and listening to your rants, they deserve to have an awesome owner like you.
8. Try volunteering.
I've done quite a lot of volunteering in the past. It might cause you a lot of stress, especially if it was too many to handle. But seeing the smile on their faces after you shared something you have, it feels great. Try it at least once and you'll understand what I'm trying to say.
Have no idea where to volunteer? You can visit the iVolunteer Philippines to see the complete list of where you can be of help.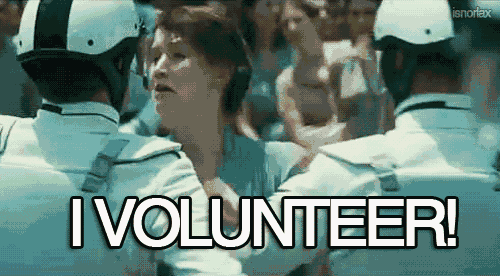 9. Read a book.
I love doing this every morning when I wake up. I usually download sample books from Amazon Kindle and read the pages from amazing authors of mental health-related books.
I read books like The Unlimited Self by Jonathan Heston, Get Over Your Damn Self by Romi Neustadt, The Gifts of Imperfection by Brene Brown, Ph.D., L. M., S.W., Real Artists Don't Starve by Jeff Goins, Rich Dad, Poor Dad by Robert Kiyosaki, and others.
10. Have a virtual friend.
I did this once and it was quite an experience. It was an online chat (not a dating site, of course) with people with depression. It was heavy, given that most of the people there have negative views in life. Well, as expected from people with depression.
Because you're lonely, you can search for sites where you can start making online friendships and talk about the loneliness you feel. Take note: You're not looking for a date. You're looking for a friend. *winks*
I have here some of the places you can visit:
11. Watch movie.
This deserves a lot of popcorn. I admit it's been a while since I walked into the movie house. But I'm gonna try it this year. Anyway highway, watching a movie in a movie house is different than watching a movie via online streaming alone.
Be it alone or with your friends, either way, can make you feel less lonely. I attest to that since I watch movies with my younger sister (and we're planning to do it again).
12. Take a nice shower.
Ah, that's nice. There's no need for an explanation for that. *winks*
13. Do an outrageous dance.
Dance naked or b-boy though you don't know how to do somersault. Either way, you'll feel great after doing something crazy once in a while. I tried dancing naked before and it was insane. *laughs*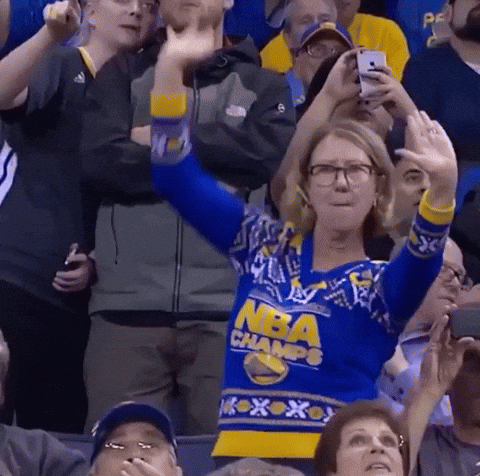 14. Take a walk.
Talking about losing weight or maintaining a balanced lifestyle, doing a short walk for at least 30 minutes or more (if you have time) is the best. Mayo Clinic wrote "Physical activity doesn't need to be complicated. Something as simple as a daily brisk can help you live a healthier life."
15. Have coffee in a coffee shop.
Lindsay Van Thoen of Freelancers Union described the experience of working in the coffee shop as "[a place where] your mind is literally wired to turn off repeat input and only focus on new information." Her definition of a coffee-shop-work is clear.
When you feel lonely while working at home, especially for freelancers like us, it's best to sit in a coffee shop for a bit and observe the coziness of the space, seeing people going in and out, tickling our eardrums with the sounds of the chimes.
Ah, that's the best feeling in the world. I could feel it from here.
16. Clean your house.
If you are living in an apartment, you're not exempted. Same with a cabin, you are, too.
What I'm trying to say here is if you don't have anything to do and you feel lonely these days, why not start organizing your stuff at home.
Grab a vacuum and clear off dust sitting around the corners. Change the throw pillow cases to news ones, so on.
Then, end your cleaning with placing a scented candle, aromatic incense, or an aromatic diffuser in your living room or in your bed room. Wherever you want.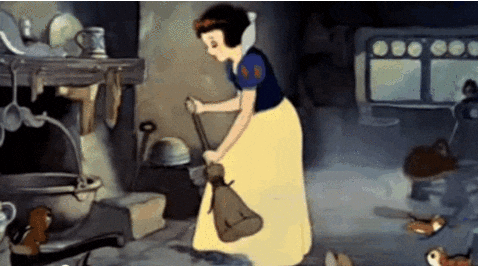 17. …and do bed-making.
In addition to your household chore, why not change your bed sheets and clean your bed room. Change your pillow cases, blankets, etc. According to Spruce, you only don't beautify your room but it induces "good spirit" all throughout the day.
You can start your day right every single day if you do bed-making an everyday habit. It also helps you improve your life since it alleviates stress, the major cause of depression if left untreated.
18. Reminisce through old photos.
I don't do this as much as other people do, however, it is great to recall the past once in a while. You can scan through the old photos of your family.
However, for those who have a terrible childhood like I did, it'd be hard. Swear. Whenever I open the photo album, I easily remember how pressured, unhappy, and lonely I was as a child.
It'd take a while before you could overcome these. But once you already did, you could finally do this.
19.  Learn something new.
Make your life extra special.
You can only do that if you open yourself to new stuff. Learn something different from your field of expertise. For example, I graduated with an Education course. So, teaching was my obvious option.
After teaching full-time for a year, however, I left the job and took a new path. I enrolled in a German class in Goethe Institut Philippinen, Makati City, which is an hour-flight from my hometown, for two months. And went back applying for freelance writing jobs.
Until now, I didn't regret leaving my teaching job because it opened new possibilities to me. If I chose otherwise, I wouldn't have discovered I could write articles published online and own a site in pursuit of my personal advocacy.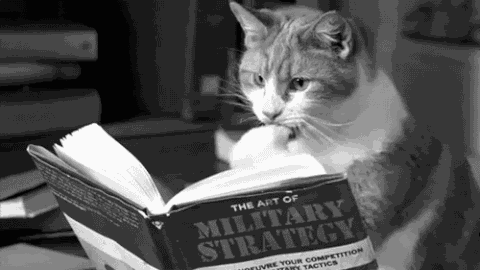 20. Write a journal.
Like doing yoga, writing journal entries every single day also serve as a form of meditation. You can do a lot of activities in each entry. You can self-reflect of your yesterdays and recreate your future through words.
If you don't have an idea where to start, try Kara's September Reflection on her blog Boho Berry.
Thai Nguyen of HuffPost wrote a list of benefits any person could benefit when writing a journal. According to his post, journal writing can be a great way to healing. That is, if you are open to it or at least allowing yourself to be vulnerable for a half-an-hour or so.
21. Record yourself & upload on YouTube.
This is crazy. I know. Filming yourself doing outstanding insane stuff is a terrifying thing to do. Even I can't do it. Yet. But if you really that lonely and didn't have a thing in mind to combat that feeling, then do this.
22. Go to a karaoke room.
And sing your hearts out! All by myyyyyysellllffff… don't wanna be, all by myself…anyyyymooooooore!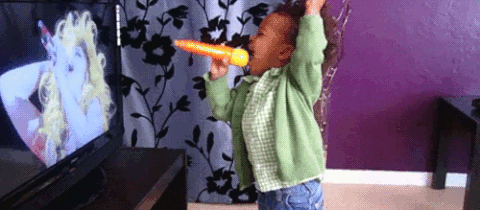 23. Watch inspiring videos.
I love watching TEDx talks. Swear. These kinds of videos keep inspiring, driving me all the way down to my toenails. If not, I watch short films on YouTube.
There are a bunch of them to watch. Indulge yourself in these kinds of videos and you'll be pushed to leave this lonely feeling you have now.
24. Of course, listen to inspiring podcasts.
If you aren't into videos or if you want to listen to something motivating while walking, either way listening to an inspiring podcast is your best option. You can search through iTunes, SoundCloud, and Spotify. Lots of them.
Actually, there are 200 of them recorded via Player FM to choose from.
25. Why not pray?
There's nothing more to beat praying as your way to beat loneliness. Regardless of your religion or personal religious beliefs, praying is your most powerful weapon to fight the negating effects of being lonely.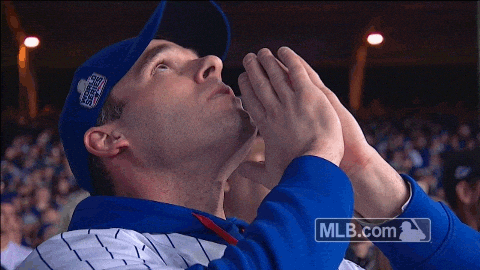 26. Read the Bible.
I am not a devout Catholic. I don't really follow Catholicism, but I do read the Bible. Especially on Sundays when I watch Kerygma TV's talk with Brother Bo Sanchez. I love following the verses he used while listening to his points.
If you're a Muslim, read your Qur'an. Same way with people from other religious denomination—Buddhists, Shintoists, Hindus, and others.
27. Meditate.
This is the general term for "responding the body's need for utmost silence."
"If every 8 year in the world is taught meditation, we can eliminate violence from the world within one generation." – The Dalai Lama
True.
If everyone knows the importance of meditating every single day, our brains would be rewired to something good. The main reason behind our loneliness is because we're too exposed to negative stressors.
We're too indulged with social media, we're frequently disturbed with noise pollution, and on top of that, we're overly sensitive to the environment especially at home.
I admit. I don't meditate. This is also why I created this post. This ain't for you only but me. We're on this journey together, pal. I'm working on it. So do you.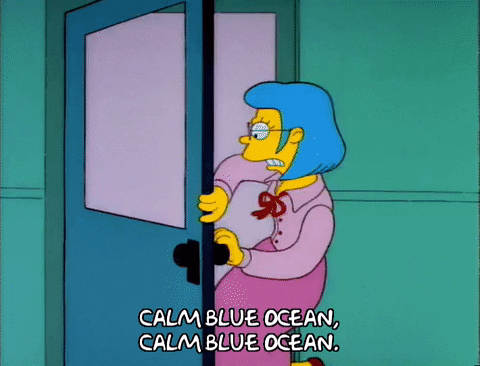 28. Create a vision board.
From the term itself "vision" + "board," you will immediately have a picture of how it looks. Like any successful CEOs I've noticed, they always had a vision board in front of their desks.
They explained that this is like an energy pushing them to their limits until they achieve that picture posted on that board.
A vision board is like any other board i.e. cork board, however, it is primarily used as a tool to represent the images you want to attain in the next 5, 10, 15, 20 years.It's the most effective goal-setting strategy most people use nowadays.
Try making one and see the benefits yourself.
29. Create a bucket list.
If you're familiar with the movie "The Bucket List" starring Morgan Freeman and Jack Nicholson, I don't have to explain this further. Otherwise, I'll give a short note on this.
A bucket list is obviously a list of the things you wanted to do before you die. It doesn't matter what as long as it's the thing or event you want to experience or else you'll end regretting.
To give you an idea of how this works, you can search Bucketlist, whose primary goal is to help persons like you set goals and assist you in the tracking process. They also provide examples how others make their own.
30. Test your creativity and do DIY.
Aside from its economic benefits, you are also taking its advantage of testing your creativity through doing DIY.
Be it recreating G-Dragon's popular and outrageous fashion or building your own mini-garden, either way, can bring improvement.
Whenever I feel lonely, I usually create handmade notebooks just because. Because of that, I have tons of them since last year.
31. Do something crazy or never have done before.
If I were you, include this on your bucket list.
In 2012, I was able to try the longest zip line in Asia. It is located in Dahilayan Adventure Park which lies in Manolo Fortich, Bukidnon, Philippines. This year I tried crazy water rides in Jasaan, Misamis Oriental.
Last year, I learned basics of car driving. After that, I realized I loved the thrill. That lead me to try learning car racing or drifting. Perhaps, driving big cars like Monster trucks or excavator later on. Yikes! That'd be fun. Haha! *chuckles*
32. Help someone lonely.
The fastest way to overcome loneliness is to help the lonely. No more, no less. *winks*
33. Talk to yourself and praise yourself.
I do this, especially when I take a bath. You can do, too. And don't worry about acting like a narcissist, you aren't. As long as you don't do this excessively. Otherwise, you are. (Ugh, that's more bothersome).
And make sure, don't let others hear you. Keep it to yourself, pal. Embrace your own beauty and uniqueness. I tell you it's beneficial. you know, I grew up in a family where appreciation is NEVER heard.
So, I could really attest that through self-praising alone while standing in front of the mirror really helps a build in building self-confidence and self-worth. It's like giving yourself respect apart from how people perceive you.
You may not hear "I'm so proud of you" from the people you love, but at least you don't deprive yourself of these words.
At least, you acknowledge your being "you" in that sense. Rather than having constant self-criticism. It doesn't bring any good to you at all. Swear.
According to Christine Wesson of Making Positive Changes, giving positive feedback on what you have accomplished in a certain amount of time will help you build self-confidence. Because you are validating them.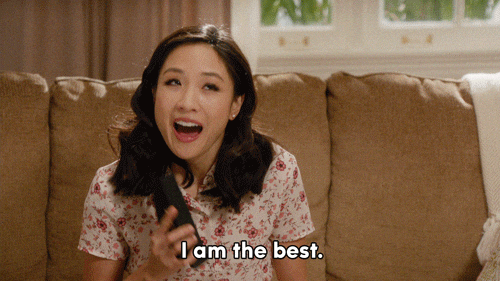 34. Stay away from non-sympathetic.
I have recorded a lot of positive life quotes or even about success. I observed that they always pertain to "surround yourself with positive people." Well, that's right.
If you want to be a very successful individual, you have to consciously make an effort to join groups with like-minded people. Or else, you will find this journey really difficult unless if you are courageous enough to withstand the struggle. With no one encouraging you.
35. Learn cooking or a new recipe.
I honestly can't do this because I'm not a good cook. However, I'm not closing my doors to learning simple recipes for my future family.
I'm getting married months from now, so I know I have to make an effort to learn new stuff in the kitchen. If not, I might starve my own family. *smiles*
I follow YouTube channels as my personal reference to simple cooking.

36. Find a hobby.
Wondering how to start searching for a new hobby as an adult? Well, well, well. You don't have to delve to another struggle for the sake of discovering new stuff that would interest you.
Here are some of my suggestions for you to self-reflect:
You can go back to your childhood memories. What were the things you like doing?
Examine the activities that make you forget time. I write stuff on the web. That's for me. What about yours?
Recall your favorite past-time to neglected because you're too busy working 9 to 5. Was it crocheting, cooking, painting, or what?
37. Learn about investment.
The first time I learned about investment was when I tried joining Brother Bo Sanchez's Truly Rich Club last year. I honestly found it overwhelming as newbie.
Maybe because of some magic potion, I became into investment though I don't have savings now. Yet. Take note, yet.
I really will get serious about it this year. Right now, I am reading Robert Kiyosaki's "Rich dad, Poor dad" book via Amazon Kindle as a reference.
If you want another option, you can also visit COL Financial Philippines to learn more about investing. They'll assist you with your inquiries.
Note: Ask everything you want to know before you convince yourself to start. Once you commit to it, it's a do or die. *grins*
38. Visit a museum or gallery.
Sadly, we didn't have a museum or gallery nearby, however, if you are, do visit once in a while. It'll be fun.
39. Visit different ethnic tribes and learn the new culture.
There are more than a hundred ethnic tribes in the Philippines. And millions of them comprise the whole population. Plus, they are divided into majority and minority, which the lumads are included.
If you feel lonely and you're bored with your life right now, you can try visiting the ethnic tribes nearby and learn their culture.
That's the fun and educational way of beating loneliness. Plus, you meet lots of people along the way with the same pursuit.
40. Learna  new instrument.
Is music your style? Why not learn new a instrument? *winks*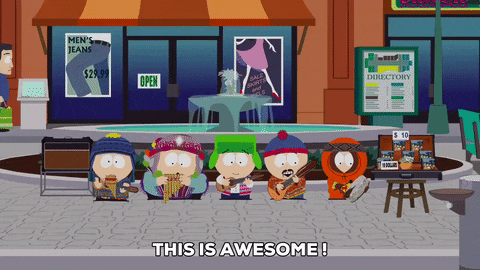 41. Better know the reasons for loneliness.
You can do this when you write a journal entry. You have to be brutally honest with how you're feeling and the reasons behind your loneliness. That's one of the few recommendations I can do which entail courage from you.
You can cry a river if you want, pal! I'm with you. *hugs*
42. Set goals.
See vision board.
43. Try writing.
It could be an essay,  a blog, or an article; a script for a play of for your own YouTube channel; your first novel or first non-fiction book.
Whatever it is, test your writing skills. You don't have to be an expert or have a degree or post-graduate studies to pursue this.
Just write and hire an editor, proofreader, or layout artist if you plan to publish it.
44. Play in arcade or PlayStation with your friends at home.
Watch this short film BuzzFeed produced to explain what I'm trying to point out here.
45. Stay away from social media.
There is a direct relationship between loneliness and social media. If you watched the video above, you'll notice how you behave when you're scrolling your Facebook feed.
You see how happy your friends are and you compare it with yours. Psychology Today explained that there is a direct link between loneliness and social anxiety.
This is really bad. I've done it many times before and I honestly feel the same whenever I became too attached to social media.
For quite some time now, I've not been into it more than 30 minutes unless if I have to post something to post for the site. That's all.
Because of that change, I felt happier and more self-contented with what I'm doing right now.
46. Practice saying "thank you" to yourself and other people.
If self-praising is good whenever you accomplish something, why deprive yourself with your "thank yous?" Am I speaking clear to you right now?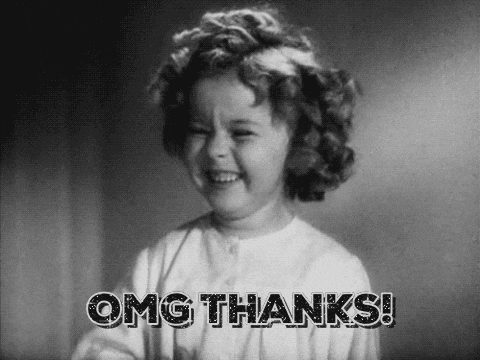 47. Do self-care.
If you're into Korean skin care and you want to have a super flawless skin like those of the K-pop idols, do it. Likewise with having a Victorian Secret model body. Just do it.
48. Visit your therapist or counselor.
This is the case if you can't handle loneliness anymore. Feel free doing it. Don't feel shame or embarrassment. Because personally, I consider this as a form of self-care as well.
49. Indulge yourself doing your favorite past-time activity.
Be it singing in the karaoke room or baking cookies. It doesn't matter what kind of stuff you love doing. Allow your inner child to come out once in a while. It's a great way to heal and combat loneliness. Swear.
Gaining something?
How about you? What are the things you do when you're lonely? Feel free to share them in the comments below. If this post inspired you, share it with your friends, too! You rock, pal!
Photo by Dominik Wycislo on Unsplash
Be an agent of positive change! Spread the word, my friend.